Enslaved by Connie and Linda.
Linda.
I stood there sobbing with my nose buried in the corner and my searing red hot ass stinging like it was filled with thousands of tiny sharp needles. Absolute shame filled my muscular body like an out of control virus because I wasn't man enough to stop my little sister from whipping my ass raw with a belt. A thirty six year old man with a rock solid two hundred and forty pound frame should have been able to handle a seventy pound twelve year old girl. But Linda wiped up the floor with me and made it look easy. She beat me senseless and knocked me out several times. And she had me crying like a baby while I repeatedly begged to be released from her inescapable wrestling holds. Then she rubbed her bare feet in my face and laughed while she made me kiss them. But the ultimate humiliation was when she pinned me down and put me to sleep using only her legs and feet. I struggled with everything I had to break her hold but her legs were just to strong and I lost the battle. Now I'm trembling in the corner like a frightened coward while Linda is relaxing on her bed reading a magazine. She's completely ignoring my existence at the moment but that will change in a hurry. Her friend Connie is coming over to help Linda train me as a slave. I'm frantically trying to come up with an escape plan so I can avoid being embarrassed in front of another twelve year old girl.
Linda's feet.
"DING DONG!" The doorbell rang and Linda climbed off of her bed. "Stay in that corner until I get back or I'll give you another beating. Understand Richard?" She asked in a harsh tone. "Yes.. L.Linda." I fearfully whimpered. "Good boy." Tears trickled down my swollen red cheeks as Linda strolled out of the room. I was trapped in a terrible nightmare with no way out and scared out of my mind. Two young girls were going to thoroughly degrade and humiliate me and I was to weak to stop them. I was shamefully crying because I felt so sorry for myself. Then I really broke down and bawled when I heard the girls laughing behind me. "My God Linda you wasn't lying. His butt is cherry red and has marks all over it. I really didn't believe it when you said you beat him up and whipped his ass with a belt. He's a grown up and you're only twelve years old. How did you do it?" Connie asked while staring at me in shock. "It wasn't hard Connie. He's older and a lot bigger than I am but he doesn't know how to fight or wrestle. He never had a chance against me. And you should have heard him scream when I put him in a wrestling hold. He was crying like a little baby and begging me to let him go. He just looks strong because he's big and has large muscles. But he's really just a wimp. Aren't you Richard?" She asked taunting me.
I was to ashamed to answer her question so I stood there sobbing quietly. Linda quickly reminded me who was boss. "Answer me you little sissy or I'll throw you across my lap and give you another spanking. Now tell Connie you're a wimp or else." I was so afraid I nearly pissed on myself when she threatened me. "I'm.. a.. w.wimp." I submissively answered while my tears soaked the carpet below me. "That's better. Don't make me wait again if you know what's good for you. Is that clear?" "Yes Linda I'm sorry. Please don't hurt me." I pitifully whimpered. "Oh man this is really cool. He's scared to death of you." Connie replied with a smile. "I told you he was. Now keep an eye on him while I get us something to drink. Then we'll start training him to wait on us hand and foot." Connie slipped off her shoes and socks to get comfortable while Linda left the room.
Connie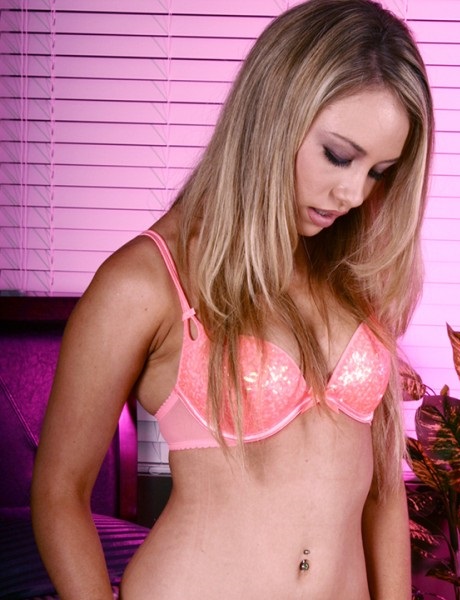 Connie's feet.
It dawned on me that this was my chance to escape. If I could grab my pants and make it to the door before Linda caught me I was home free. I didn't think I had to worry about Connie trying to stop me because she would be afraid to try. So I leaped out of the corner and charged for the door after grabbing my jeans. Unfortunately I was wrong about Connie. She tackled me after five steps and we went down in a heap. "Where do you think you're going you little wimp?" She asked as she maneuvered in behind me and wrapped me up in a full nelson. I tried to power out of her hold but I hadn't recovered enough strength. My muscular arms were still weak and totally useless. Connie just laughed at my feeble struggles and taunted me. "Linda was right you are easy to beat up. You'll never get out of this hold so you might as well give up and settle down." "Go to hell." I said as I continued to fight for my freedom. "You asked for it Richard." Connie increased the pressure and roughly lifted my arms in the air. They were nearly ripped out of their sockets and the pain was unbearable. I screamed like a frightened little girl and pitifully begged her to let me go. "AAIIIEEEEEEEEEEEEEEEEEEEEE!" "I GIVE CONNIE I GIVE!" "I warned you wimp. Now do what I say and sit still. Understand?" She menacingly asked. "YES! YES! Please Connie you're hurting me." I meekly pleaded with a whimper. "Hush. I'll let you go when Linda gets back. Now sit still like a good little boy and keep your mouth shut or I'll really hurt you."
When Linda came back I wanted to die because I was so ashamed of myself. I was helplessly trapped in the arms of another twelve year old girl and couldn't break her hold. She had easily taken me down and put me in a full nelson like she was wrestling with a little boy. Connie had me completely under her control and all I could do was whimper while she held me in her strong grip. My ego was seriously wilting and self doubt was beginning to fill my bewildered mind. Was I a man? Was I so pitifully weak and pathetic that I couldn't defeat two young girls who were one third my age and less than one third my size? It didn't make any sense. Yet I was the one who was whimpering in pain while they were laughing at me. "You started his training while I was gone huh?" Linda said as she sat the drinks down. "Not really. He tried to run away so I stopped him. You're right about him being weak and easy to beat up. He couldn't stop me from putting him in this full nelson and he isn't strong enough to get out of it. I don't think he has any muscles at all in those big arms of his. He really is a wimp." Connie replied.
"I told you. I beat him black and blue and he never laid a finger on me. And his big arms are completely worthless in a wrestling match. You can put him in any hold you want without any trouble. All he does is cry like a baby and beg you to let him go. That's why I thought we could make him our slave and order him around. We can spend his money and drive his car or anything else we want. He won't say a word because he'll be afraid we'll beat him up if he opens his mouth. So what do you say Connie?" Linda asked. "Hell yes. I've always wanted to order a boy around and make him do what I say. Having a grown man jump when you snap your fingers would be even better. So count me in." Connie replied with an evil grin. "Good. I was hoping you would say that." When Connie released me I slumped to floor and groaned. She held me in her full nelson for so long I couldn't feel my arms. They were completely numb and useless to me. So any hope I had of trying to defend myself was gone. I was at the mercy of two evil twelve year old girls who planned on torturing me until I completely surrendered to their authority. My situation was hopeless.
"Get up wimp. We're going to teach you to mind us like a good little boy." Linda said as she dragged me to my feet. "Please don't hurt me. I'll do what ever you girls want and not say a word. Just don't hurt me." I pleaded like a coward. "I know you will Richard. In fact I can guarantee it." My face turned white when Linda drew back her fist. "SMACK!" She busted my lips with a vicious punch that sent me staggering back into Connie's waiting arms. All of a sudden I was trapped in an unbreakable bear hug with my arms firmly pinned against my sides. Connie tightened her strong arms around me and my scrunched up face instantly turned red. I tried to fill my lungs with life giving oxygen but Connie squeezed harder and forced it out of me. I was close to passing out when she turned me loose and spun me around. "You can't go to sleep yet little man you have a lesson to learn." She roughly jerked my sagging body up and crushed my jaw with a sledge hammer punch. "SMACK!" I wobbled back to Linda on rubbery legs.
"You look like you're ready to go to sleep Richie boy but I'm afraid Connie's right. We need to teach you a lesson before we put you down for your nap. Now hold still for me." "SMACK!" She knocked me back to Connie who was smiling when she caught my stumbling body and raised my droopy chin. "Whoa there big boy. You nearly went down didn't you. Now hold real still. That's a good boy." "SMACK!" I back pedaled out of control until Linda grabbed my flailing body and held me steady. "You're really having trouble staying on your feet aren't you big brother? Now lift that chin for me. That's my boy." "SMACK!" I stumbled towards Connie and almost went down. "Steady there wimp. If I have to pick you up I'll knock your ass out. Now hold it right there and don't move a muscle. That's perfect." "SMACK!" Back to Linda I went on noodle like legs. "Your bulky legs are really shaking Richard. I don't think you're gonna last much longer. Now let's send you back to Connie." "SMACK!" I lost control of my senses and fell at Connie's feet. She jerked me up from the floor and roughly shook me like I was a rag doll. "I told you not to fall down you weak little sissy." "Now close your eyes and say good night because you're going to sleep for pissing me off." "SMMMACK!" I was out cold before my severely battered face ended up on Linda's cute toes. "Nice punch Connie. The little wimp is sound asleep" "I told him not to fall down. The dumb ass should have listened." She said glaring down at me with her hands on her hips.
"Let's relax and cool off while the little weakling is taking his nap." Linda said while strolling towards her bed. "Sounds good to me. We can figure out what we're gonna do to him next. Knocking him back and forth was a lot of fun so let's come up with something good." Connie replied with a huge smile. "It was fun. I didn't think the little sissy would last as long as he did. His legs were so wobbly he could barely stand up. I'm pretty sure he was out on his feet when I sent him back to you the second time. Because I had to hold him up so he wouldn't fall after you knocked him back to me. Can you believe how weak he is? His arms are at least five times bigger than ours but I'm pretty sure we're both stronger than he is. Wouldn't you say so?" Linda asked. "Oh yeah. I was hardly using any of my strength when I had him in that full nelson and he was completely helpless. Thirty six years old and he's weaker than a twelve year old girl. What a wuss." The two girls were hysterically laughing as they fell on the bed. My battered body ached all over when I finally opened my black and blue eyes. Linda and Connie saw me stir so they came out to resume my training.
"We've decided to give you a chance to win your freedom. We're gonna wrestle with you to find out if you're strong enough to beat one of us. If you can make Connie or me give up you can get out of here and go home. Now put on your boxer shorts and get ready." I was feeling better about my chances when I put on my boxers. The nap had restored my strength and renewed my confidence. With my strength at full potential I was fairly certain I could handle both of the cocky twelve year old girls with ease. Connie met me in the middle of the room for the first match. She was bare foot and wearing a matching peach colored bra and panties. While we circled each other like wild jungle cats ready to attack I was salivating at the thought of finally putting one of these girls in their place. Freedom would soon be mine. We instantly attacked each other to get the upper hand. Connie snatched my arm out of the air and was suddenly standing behind me. The next thing I knew I was screaming my head off in her painful abdominal stretch. "AAIIIEEEEEEEEEEEEEEEEEE!" "OH GOD! OH GOD! I GIVE CONNIE I GIVE! LET ME GO! OH GOD PLEASE LET ME GO! I CAN'T TAKE IT!" "We're just getting started you big pussy. Now act like a man and try to get out of this hold." She teased. "I CAN'T! I CAN'T! PLEASE CONNIE I GIVE! LET ME GO!" I begged like a bitch. "You're such a wimp. How can you call yourself a man." She put her hand over my mouth and bent my agonizing body a little more. I nearly passed out from the pain. "MMMMMMMMFFFFFFFFFFFFFFFFF!" She just laughed in my ear and continued to torture me. Heavy tears were pouring out of my eyes by the bucket full when she finally released me. I landed at her feet and bawled my heart out because I was afraid to move. "That was easy. I hope you put up a better fight the next time." She said as she nudged me with her foot and walked off with a smile.
Connie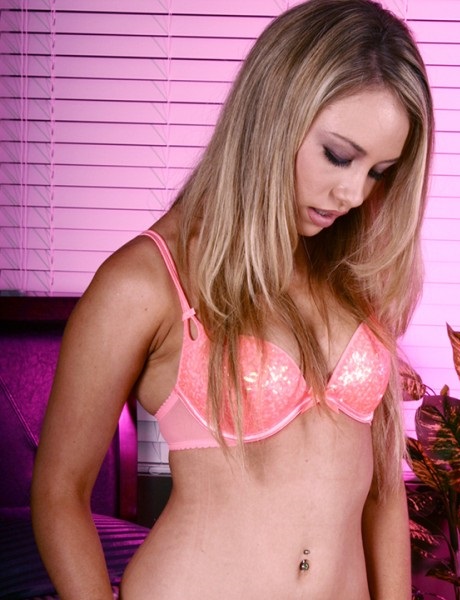 Linda didn't give me any respite. She ordered me to get up and wrestle with a wicked smile of anticipation on her cute young face. I dragged myself up from the floor and nervously went out to meet her. She was also bare foot and wearing blue shorts with a thin blue top. I was positive I had the advantage when we locked arms because mine are much larger than hers. But Linda quickly put an end to my inner celebration. She easily jerked me off balance and wrapped her arm around my throat in a dragon sleeper before I knew what happened. Then she bent me back and pulled my head up snug against her side. "I've got ya now big brother. You have to be the weakest man I've ever known. It's so easy to put you in a wrestling hold I could do it with my eyes closed and one arm tied behind my back. You're nothing but a sissy Richie boy." My feeble efforts to break her hold were ineffective. I was gasping for air when I gave up struggling and pleaded to be released.
Linda.
"I.. give.. I.. give. Please.. L.Linda.. let.. me.. up.. I.. can't.. br.breathe." "I love it when you beg Richard you're really gettin good at it. Who's the strongest person in this family?" She asked knowing the answer. "You.. are.. L.Linda.. you.. are. Please.. let.. me.. go.. you're.. ch.choking.. me. I.. give.. I.. give." "If I let you out of this hold you have to kiss my feet. Do you still want me to turn you loose?" She asked grinning. "Yes.. yes. I'll.. do.. what.. ever.. you.. want.. Linda.. Just.. let.. me.. go." I whimpered while my face was turning blue. Linda turned me loose and I dropped to the floor like a ton of bricks. She put her hands on her hips and smiled as she planted her right foot in my face. "Kiss it." I whimpered and obediently kissed her sole. "That's a good boy. Now roll over so you can kiss my toes." When I flopped over on my stomach she put her right foot under my mouth. "I want firm kisses not little pecks. So do it right or I'll mop up the floor with you. Understand Richard?" "Yes.. Linda." I meekly answered. "Good boy. Now start kissin." I could hear Connie and Linda giggling when I put my swollen lips on her silky soft skin and tenderly kissed her toes.
Linda.
"You're not breathing Richard. You've got one second to take a deep breath before I drag you to your feet and beat you to a pulp. Now do it." She sternly threatened. I immediately sucked air through my broken nose and smelled the aroma. "That's better. If I have to tell you twice again I'll spank your ass good. Is that clear?" She asked in a harsh tone. "Yes Linda I'm sorry." I passively answered with tears in my eyes. "Good. Now get up." She ordered. Connie was swaying her hips when she came out to remind me a female was about to whip my ass and make me beg for mercy. "Come on wimp it's my turn again. Try to make this match a little more competitive. I beat you so fast and easy the last time I feel like a bully." Her smart fucking mouth irritated me all to hell. I was determined to put the little bitch in her place and shut her up for good. "I'll show you who's a bully you little bitch." I said with conviction as I charged her. Big mistake. I could see the angry fire in her eyes when we came together.
Linda.
Connie grabbed a hand full of my hair and yanked my head down so she could cup my chin with her right hand. Then she spun me in a half circle until we were back to back and pulled my head down so the back of my neck was resting on her shoulder. The strain on my back was excruciating and I was fighting to keep my balance. My arms were uselessly flailing around and my neck was at the breaking point. "If you ever call me a bitch again I'll break your scrawny neck. Do you understand me boy?" She sternly threatened. "YES! YES! I'M SORRY CONNIE PLEASE DON'T HURT ME!" I whimpered. I breathed a sigh of relief when she released me. "GET UP! YOUR ASS IS MINE!" She angrily ordered. I was slightly afraid of what she was going to do to me when I climbed to my feet. When she attacked I saw the hateful look on her face and stepped back in fear. But there was no place to hide. Connie was all over me like a whirlwind and I was helpless to defend myself.
Connie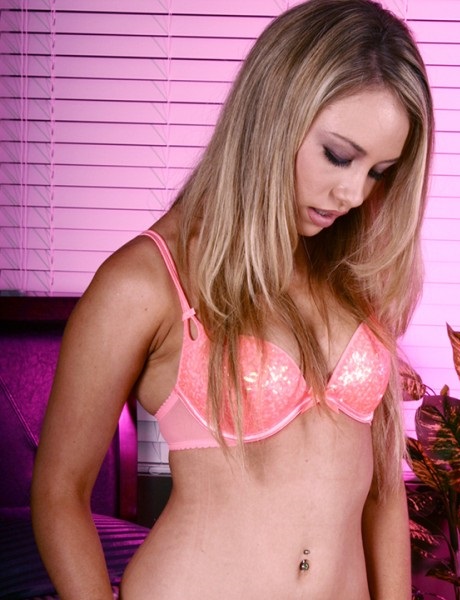 The next thing I knew I was flat on my face and couldn't catch my breath. Connie jerked me up on my knees and leaned over to grab my thick wrists in her soft hands. "Now I've got you you little wimp." She whispered in my ear. She wrapped my muscular arms around my throat and bent me back so she could lay down. When she got comfortable she crossed her legs and placed them up on my broad shoulders with my neck resting in the crease of her shapely ankles. She firmly pressed her toes and upper foot against the sides of my head and roughly pulled on my arms. I was totally helpless and under her control. "It looks like I've got you in another hold you can't get out of you little sissy. You're such a weakling." I knelt there feeling sorry for myself with tears of shame running down my face. "Have you had enough big mouth or do you want me to choke you until you pass out?" She confidently asked. I managed to croak out my answer.
Connie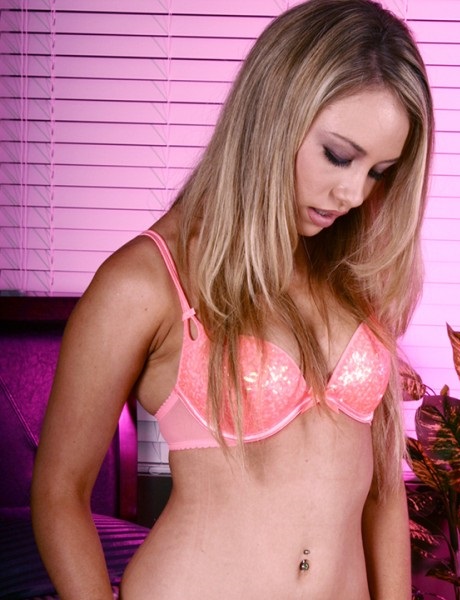 "Yes.. Yes.. I've.. had.. enough. Please.. Connie.. I.. give. Let.. me.. go.. I.. can't.. breathe." She stretched her toes out to rub them in my face and made me whimper. "Come on wimp try to get out of my hold. You can do it." She teased. "I.. can't.. Connie.. you're.. to.. strong. Please.. let.. me.. go. I.. give.. I.. give." "Wellll let me think about it for a minute." She said with a smile. "Please.. Connie.. you're.. choking.. me." I meekly pleaded as my face turned blue. "I'll be nice and let you up if you kiss my toes." She said as she moved her foot in front of my face. "Noooooooooooo." I wailed in dispair. "You kissed Linda's you pathetic loser. Are you saying my foot isn't as pretty as hers?" She asked in a threatening tone. "No no that's not what I meant." I answered in fear. "Then you better start kissing before you piss me off." She sternly ordered. I was so ashamed of myself while I submissively kissed her toes. "That's a good boy. You might as well lick em for me too." She said giggling. "Nooooooooooo. Please Connie don't make me do that ." I pleaded with tears in my eyes. "Don't argue with me Richard. Stick out your tongue and lick my toes or I'll beat you to a pulp." "NOW LICK EM!" I was uncontrollably sobbing while I licked her wiggling toes and listened to the girls laugh at me.
Connie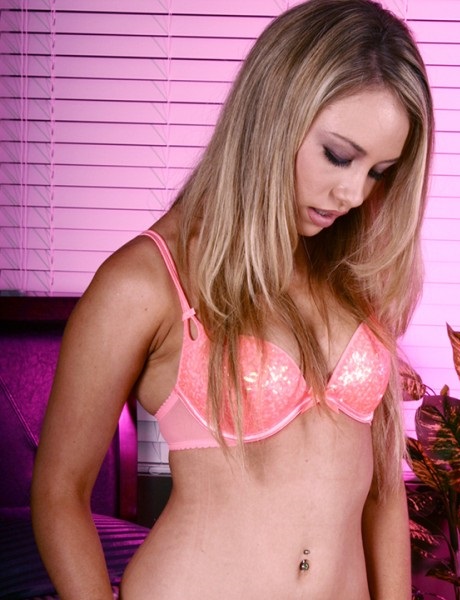 "That's better. If you argue with me again I'll beat you senseless and knock you out. Is that understood wimp?" "Yes Connie." I meekly replied with a broken heart. When she released me I slumped to the floor a broken man. My will had completely snapped and I had given up. There was no courage or fighting spirit left in my muscular body. The two girls had taken them away from me with their painful wrestling holds and the humiliating things they forced me to do. All I felt was absolute fear. "You're such a wimp. You'll never be able to beat me Richard because I'm a lot stronger then you are. Isn't that right?" She asked, daring me to argue. "Yes Connie." I answered truthfully. "Good boy. You're lucky you didn't lie." "Get up weakling." Linda ordered. "Please leave me alone girls I admit I can't beat you." I whined like a bitch. "We already knew that you big sissy. Now get your ass up or I'll drag you to your feet and give you a beating." She sternly warned. I felt like crying as I reluctantly climbed to my feet. "That's better. Now try to act like a man and wrestle. Even though we both know you're just a pussy."
Connie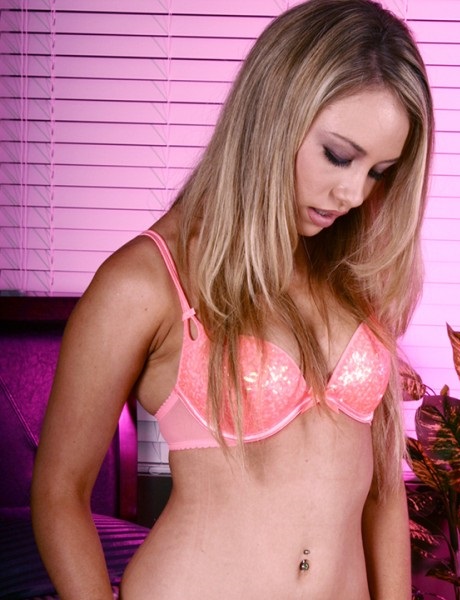 I knew for sure I couldn't out wrestle Linda. She had easily proven it to me all day. But it's impossible for a full grown man to hear a pre teen girl tell him he's a weak little pussy and not try to shut her up. So I charged Linda like an angry bull to hopefully surprise her. She was ready and waiting. When I reached out to scoop her up she grabbed my wrists and jammed her foot in my stomach. Before I could stop her she flipped me over her body and I hit the floor hard. "SLAM!" I was so out of it I didn't realise Linda had yanked me up to a sitting position and put me in a sleeper hold. My dizzy condition cleared when I felt her arm tighten around my throat and her hand pushing my head down. I frantically clawed at her slender arm but her female muscles easily over powered my masculine strength. I was totally helpless in her grip and rapidly loosing consciousness. "Just simmer down and take a nap big brother. We both know you're to weak to break my hold." She whispered in my ear. A minute later my pitiful struggling ceased. My large hands slipped off of her small wrist and my dead weight arms uselessly flopped in my lap. Linda had put me to sleep with no trouble at all. "You really are pathetic." She said as she dropped me in the floor and rubbed her bare foot all over my sleeping face.
Linda.
I was in no condition to wrestle Connie when she called me out but the girls didn't have a sympthytic bone in their body. I shuffled out to meet her on unsteady legs which left me illprepared for her quick attack. She leaped forward to grab my wrist and viciously twisted my arm while lifting it in the air. The manuever caused me to lower my head trying to ease the pain and I fell right into her trap. Connie spread her fingers over my face in a claw hold and forced me down on my knees. She bent my head back to increase the power of her hold and casually put her hand on her hip after releasing my arm. I immediately grasped her slender wrist with both hands and tried to pry her fingers away from my face. But her grip was firm and my muscle bound arms were to weak. Connie crossed her left foot over her right and put her pointed toe down on the floor. She casually fluffed her honey blond hair and checked her finger nails like she was bored while I helplessly fought to break her grip. "Just relax and go to sleep wimp. You're not strong enough to overpower me and we both know it. So close your eyes and say your prayers like a good little boy." My pathetic struggles got weaker and weaker while Connie easily held me down on my knees. About a minute later my droopy eyes slowly closed and my huge hands slipped off of her slender wrist. My muscular arms were lifelessly dangling at my sides while I knelt at her feet and slept like a baby. Connie had easily put me to sleep with only her left hand. "Sweet dreams." She said as she released me and watched my unconscious body hit the floor. They were both giggling while she rubbed her bare foot in my face before strolling off.
Connie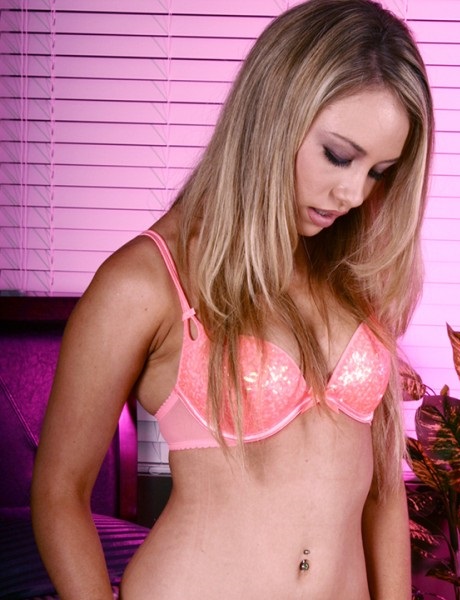 Linda woke me up and ordered me to wrestle. I could barely stand on my trembling legs but she refused to give me time to recooperate so I dejectedly went out to face her. My movements were so sluggish that Linda didn't have any trouble throwing me down in the floor. She decided to show Connie the foot hold she used to knock me out earlier. I merely laid there in a daze while she easily put me in it. "Watch this Connie this is the hold I used to put him to sleep when I was talking to you on the phone. It was so cute watching him try to get out of it." When Linda tightened her foot against my face I was instantly deprived of oxygen. I flopped around in her hold like a man having an epileptic fit but her legs were to strong and her hold was secure. Her smoothe skin stopped me from breathing through my mouth and her toes shut off the air to my nose. I was slowly sufficating and didn't have the strength to free myself from her silky soft prison. In less then a minute I was so drowsy my strong hands were feebly pawing at her rigid toes. A few seconds later they dropped to the floor like dead weight and I drifted off to sleep. The girls were hysterically laughing while Linda rubbed her foot in my face before releasing me from her hold. They hugged each other while I slept at their feet.
Twelve year old Linda humiliates me and her brothers.
Linda.
Linda's Foot.
They finally gave me a moment to rest while they finished their drinks but I was still pretty much out of it when Connie commanded me to wrestle. I was staggering around on rubbery legs when I climbed to my feet because I was still half asleep. Connie was dancing around so fast I couldn't keep track of her movements with my blurry vision. So when she came at me I was totally taken by surprise. She rammed into me and held on while she drove me back to the wall. I was off balance and couldn't stop my momentum. "SLAM!" My back struck the wall so hard I was completely stunned. Connie casually turned her back to me and reached up to wrap her right arm around my neck. Then she snapped me down while slightly bending forward and I went flying over her shoulder. "SLAM!" I hit the floor like a thousand pound weight being dropped and had no idea where I was at. Connie smiled and took advantage of my helpless state. I was completely defenseless while I laid at her feet watching the room spin at a hundred miles an hour.
Connie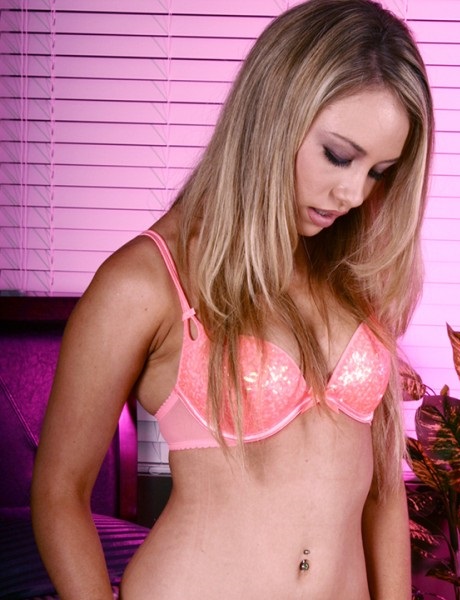 She lifted my legs and bent me in half with absolutely no resistance from me at all. After placing my toes down by my ears she stepped over my legs to trap then beneath her and pinned my shoulders to the floor with her knees. Then she put the soles of her bare feet against the sides of my head to keep it up straight. "It's time for you to take another nap you little wimp. But I don't think you're going to like the way I'm gonna put you to sleep. The two girls were having a giggling fit when Connie sat her ass right in my face. I instantly came out of my daze when my air supply was cut off and my eyes shot open. But her firm butt throughly covered my face and I was plunged into total darkness. I panicked because I couldn't breathe and frantically tried to throw Connie off of me. But my entire body was firmly pinned down under her and I couldn't move a single muscle. When I realised my situation was hopeless my will snapped and I fearfully cried my heart out. "Hand me my hair brush Linda. I might as well brush my hair while we wait for your sissy big brother to fall asleep." Linda laughed and gave it to her. I completely surrendered while Connie casually sat there brushing her honey blond hair and patiently waited for me to pass out. "That's it Richard. Stop trying to fight it and go to sleep like a good little boy. Your great big arms are to weak to save you so you might as well give up and do as you're told." About thirty seconds later I drifted off to sleep without a struggle. When Connie finished brushing her hair she rubbed her butt in my face to humiliate me before releasing me from her inescapable hold. Then while I was lying there out cold she stuck her bare foot in my face and laughed as she moved it around.
Connie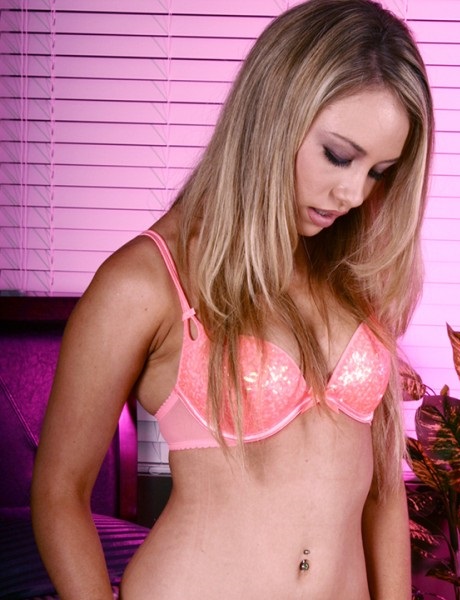 "Let's go big brother it's my turn to show you who's boss." Linda said as she slapped me awake. At this point I wasn't capable of putting up a decent fight against a two year old let alone my twelve year old sister. But I was scared to death of what Linda might do to me if I refused her command. So I dragged myself up and stumbled out to wrestle with her while absolute fear spread throughout my body like an uncontrollable virus. I could tell by the evil look in her eyes that Linda was going to put me through excruciating pain while she enjoyed torturing me. Unfortunately for me I was a spineless pussy who wasn't man enough to stop her. So my fate was sealed. Linda came at me with a cruel grin on her lips and I fearfully stepped back while I threw my arms out to hopefully ward her off. My useless tactic miserably failed and my trembling body was quickly sagging in her strong grip. Linda didn't waste any time showing me her female strength was far superior to my pathetic male muscles. I was flat on my back and under her control before I knew what hit me. And about to suffer through the most horrorifying nightmare of my life.
Linda.
"Poor little Richard. You've lost every battle against Connie and me because you're weak and pathetic. A thirty six year old man who can't even beat a twelve year old girl in a fist fight or a wrestling match. We've made you cry like a sissy and beg us to let you go because your great big arms didn't have enough strength to get out of our holds. You've kissed our feet so we would stop hurting you and Connie even made you lick her toes. And I really loved the last hold she put you in. She totally humiliated you when she sat her butt in your face and knocked you out. Didn't she big brother?" She asked with an evil smile. "Well wait until you see what I have planned for you. You'll have to stay home and hide your face for the rest of your life. Because when everybody finds out what I made you do they'll laugh right in your face. You'll probably even hate yourself for being such a weakling. But that's your problem isn't it Richard? You're a loser and you always will be."
Linda.
Linda bent me in half like a matchbook the same way Connie did. While she held me down she removed my boxer shorts to expose my privates. My feeble efforts to try and stop her made her laugh. She trapped my right arm and leg between her legs in a scissors hold and laid down above my head. Then she pinned my left arm and leg under her upper body to render them useless and lifted my head until it was resting on her hip. Once again I was completely immobilized and under the control of a twelve year old girl. Overwhelming fear covered my body like a blamket because I was totally helpless and at her mercy. "Pay attention you little wimp. From now on you call me Mistress Linda and her Mistress Connie. Don't open your mouth until we say you can talk and never look us in the eyes. You'll crawl at our feet and do what ever we tell you or we'll beat you senseless and whip your ass raw. We own you slave. Understand?" She asked daring me to argue. "Yes.. Mistress.. L.Linda." I submissively answered with tears in my eyes. "Good boy now let's finish training you."
Linda.
The way she had me pinned down I was scared to death Linda was going to spank me again. My ass was still sore from the whipping she gave me with the belt so I knew I couldn't handle another spanking. But when she grabbed a hold of my dick and began to stroke it I realised what she was going to force me to do and I nearly had a heart attack. "Nooooooooooooooooooooo. Please Linda don't make me do that." I whimpered in fear. "Be quiet slave. I'll tell you when to open your mouth." "AAWWWWHHHHHHHHHHHHHHHH! HAWWW! HAWWW! HAWWW!" I could only lie there and squall like a frightened little girl while Linda gently fondled my dick until it was vein popping red and rock hard. "That should do it. Now open your mouth and say ahhh." She said with a wicked smile. "MMMMMMMMMMMMHHHHHHHHHHHHHHHHHHHHHH!" I mumbled as I clamped my mouth shut as tight as I could get it and closed my eyes. "SMACK!" Linda back handed me in the mouth and busted my lips. "I SAID OPEN YOUR MOUTH SLAVE NOW DO IT!" I pleadingly looked at her but there was no sympthy in her cruel blue eyes. She gave me a stern look that said I better obey her or else. I completely broke down and wailed like a lost little boy. "AAAWWWWWWWWWWWWWWWWWWWWWWWWWWWW! HAWWW! HAWWW! HAWWW! HAWWW! HAWWW!" Linda put her right hand on the back of my head and pushed it up so she could guide my hard dick into my squalling mouth. I wanted to die.
Twelve year old Linda humiliates me and her brothers.
Linda.
Linda's Foot.
She tenderly fondled my balls with her left hand while she pushed my head up and down to slide my thick shaft in and out of my slobbering mouth. Connie was rolling on the floor laughing and Linda could barely contain herself. Heavy tears of shame poured from my sorrowful eyes and thoroughly soaked my balls and pubic hair. The degrading act my twelve year old sister was forcing me to perform was so tramatic my broken heart completely shattered. The overwhelming humiliation was simply to much for me to bear. I tried to plea for mercy but Linda jammed my dick down my throat and harshly scolded me. "Keep your mouth shut or I'll blister your ass until it bleeds. Now clamp those lips tight around that ugly looking thing and suck it you little wimp. I always knew you was a queer." I surrendered and obeyed her command.
Twelve year old Linda humiliates me and her brothers.
Linda.
Linda's Foot.
I quickly reached the pennicle of my orgasm and was ready to shoot my thick sperm down my throat. I fell into the deep dark depths of depression because there was no way I could avoid the ultimate humiliation that was about to crush my spirit and soul forever. Linda had me securely pinned down in her hold and I was to weak to break her firm grip. My throbbing dick was eagerly responding to her gentle touch to keep me under her spell. So I lost all hope and sadly waited for my complete destruction while Linda repeatedly moved my head up and down. A few seconds later I was choking on my own cum and crying like I've never cried in my life. "That's my boy. Keep it in your mouth and swallow every drop. We wouldn't want to make a mess on my carpet." Linda said as she firmly pushed my head forward to cram my pulsating dick down my throat. Connie was laughing so hard there was tears in her eyes while Linda was enjoying my degradation so much her pretty face was lit up like a Christmas tree.
Twelve year old Linda humiliates me and her brothers.
Linda.
Linda's Foot.
Linda finally pulled my head back to let my wet dick slide out of my mouth "Very good Richard I'm proud of you. There's not a single drop left on that ugly looking thing. Although your eating habits are a bit sloppy because your mouth is a complete mess. Good table manners are very important you know. Lick your lips like a good little boy and clean it up." My will to defy Linda no longer existed. My twelve year old sister had completely broken me and I belonged to her. I ran my tongue over my quivering lips like a mindless zombie without the slightest hesitation. "Good boy. You instantly obeyed my command and didn't attempt to challenge my authority. I believe you know your place. Mistress Connie and I are very pleased. You're going to make an excellent slave." She said while patting my cheek like I was a child. When Linda released me I collapsed like a dead man and squalled like a new born baby. Linda ordered me to clean myself up and allowed me to put my boxers back on. Then I fearfully groveled at their feet while they discussed the holds they put me in and how much fun they had humiliating me.
Twelve year old Linda humiliates me and her brothers.
Linda.
Linda's Foot.
"SNAP!" Connie snapped her fingers to get my attention. "Bring me one of my socks slave." "Yes Mistress Connie." I quickly rushed over to grab the sock and scurried back to her. "Here Mistress Connie." I said holding it out to her. "I don't want it you idiot stuff it in your mouth where it belongs." I immediately stuck it in my mouth. "Now go get one of mine." Linda ordered. I picked up her sock and gently clutched it in my shaking hand as knelt at her feet. "Now be a good boy and rub it in your face." She said with an evil smile. I shoved it in my embarrassed face without hesitating and breathed deep while I moved it around. Connie used her finger to lift my chin so she could look into my fearful eyes. "You're such a good boy. Now listen carefully. I want you to crawl over to that corner and put your head down on the floor. Be sure to keep your red butt in the air or I'll give you a good spanking. Is that understood?" "Yes Mistress Connie." I mumbled through my sock filled mouth as I dropped my head in shame. "The only sound I wanna hear is your deep breathing while you smell my sock. So keep your mouth shut or I'll beat you senseless. Is that clear slave?" "Yes Mistress Linda." I managed to garble while chewing on Connie's sock. "Good boy. You mind real good now that you know who's boss. And you better keep minding if you know what's good for you." "Now move your ass slave." Connie ordered.
Linda.
Connie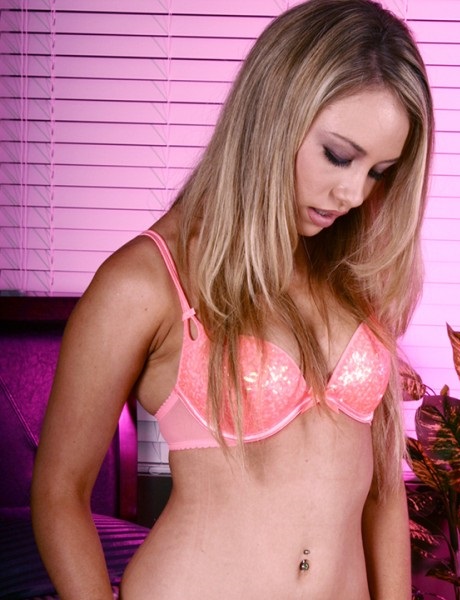 My heavy tears drenched the carpet below me as I obediently crawled to the corner. I shamefully knelt in the corner with my bright red ass sticking in the air while I sucked on Connie's sock and smelled Linda's. Two twelve year old girls had turned me into a whimpering coward who willingly obeyed their orders out of fear. I was so ashamed of myself for being so weak and pathetic I wallowed in self pity and cried like a baby. My life was being controlled by two pre teen girls who were stronger and tougher then I was. But there was no escaping the nightmare I was in. Linda and Connie could easily beat me to a pulp or torture me in a painful wrestling hold on a whim. And I could only beg for mercy while I helplessly sagged in their grip. All was lost.